Remembering Kiki
October 26, 2021 11:00 AM – 12:00 PM EDT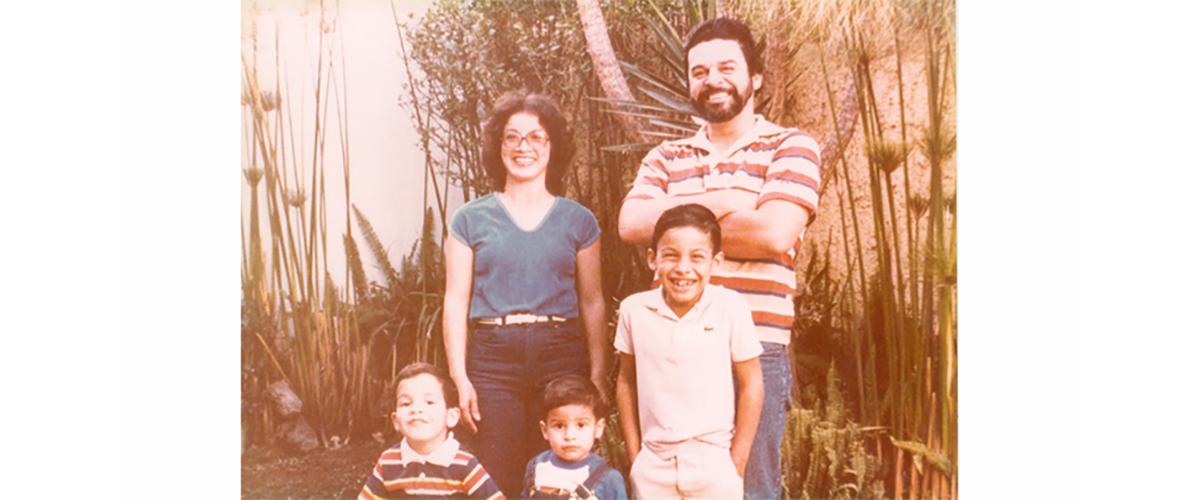 The DEA Museum's documentary tribute to Enrique "Kiki" Camarena, hosted by Curator of Education Josh Edmundson, features never-before-seen interviews honoring the man whose death inspired the creation of Red Ribbon Week. Camarena dedicated his life to helping others before he was brutally tortured and killed in the line of duty. Every year millions of people across the United States pledge to live healthy, drug-free lives in his memory. Edmundson sits down with Camarena's family and friends to discuss the agent's legacy and the nationwide impact of Red Ribbon Week. The program is dedicated to Dora Camarena Soto, Kiki's mother, who passed away shortly after being interviewed for the first time.
View the video below on October 26, 2021, at 11 a.m. EDT. Click here to download the documentary flyer. 
Photo: Special Agent Enrique "Kiki" Camarena (right), his wife Geneva "Mika" (left), and their three children (from left to right) Daniel, Eric, and Enrique, Jr.