Illegal Drugs and the Environment
June 22, 2022 1:30 PM – 2:30 PM EDT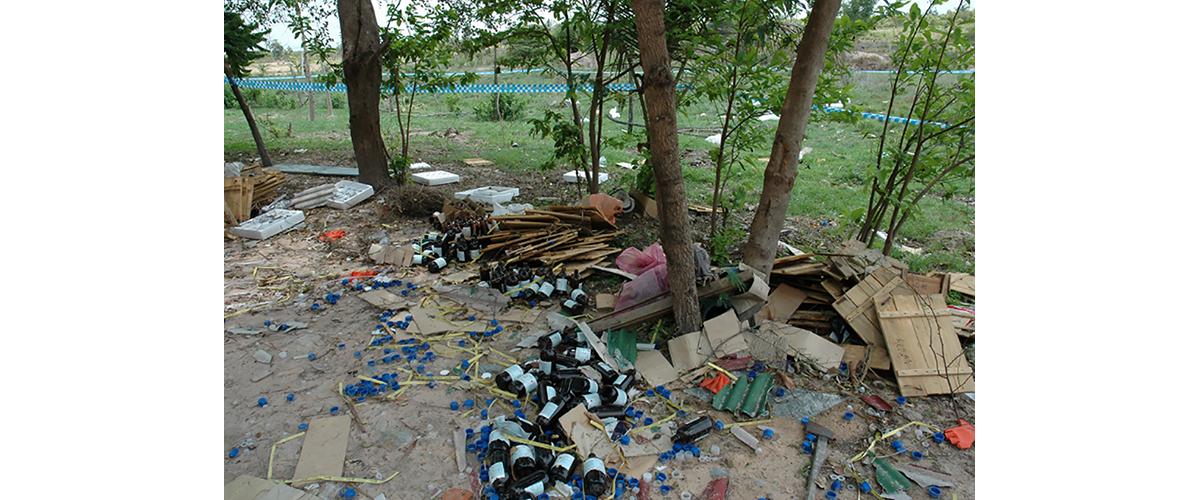 Event Location
DEA Museum
700 Army Navy Dr.
Arlington, VA 22202
United States
For nearly 50 years, the Drug Enforcement Administration has conducted operations in remote forests, jungles, and deserts worldwide to stop illegal drugs from harming the safety and health of Americans. In every location, clandestine drug cultivation and production leave shocking environmental devastation.
DEA agents and forensics specialists encounter rain forests in Central and South America cleared for coca and opium poppy fields and banned toxic pesticides used in marijuana grows in U.S. national forests. Further, tons of hazardous waste and chemicals, byproducts of industrial methamphetamine and cocaine production, are discharged into African, Asian, and Central and South American waterways every year.
Our panel discussion, moderated by Curator of Education Josh Edmundson, will be an eye-opening experience enriched by the firsthand experience, knowledge, and observations of DEA experts. The program will end with a short audience Q&A.
We are excited to announce that this will be our first in-person program since the outbreak of COVID-19. The program will also be livestreamed to the public, archived, and stored on the Museum's website.
Stream the video live below or on YouTube Wednesday, June 22, 2022, at 1:30 p.m. EDT.
To attend the event in person, RSVP on Eventbrite (please do not RSVP if you plan on attending virtually). The DEA Museum is located at 700 Army Navy Dr., Arlington, Virginia, 22202.
Questions? Contact the DEA Museum at DEAMuseum@dea.gov or 202-307-3463. Sign language interpretation will be provided.
Click here to view the program flyer.