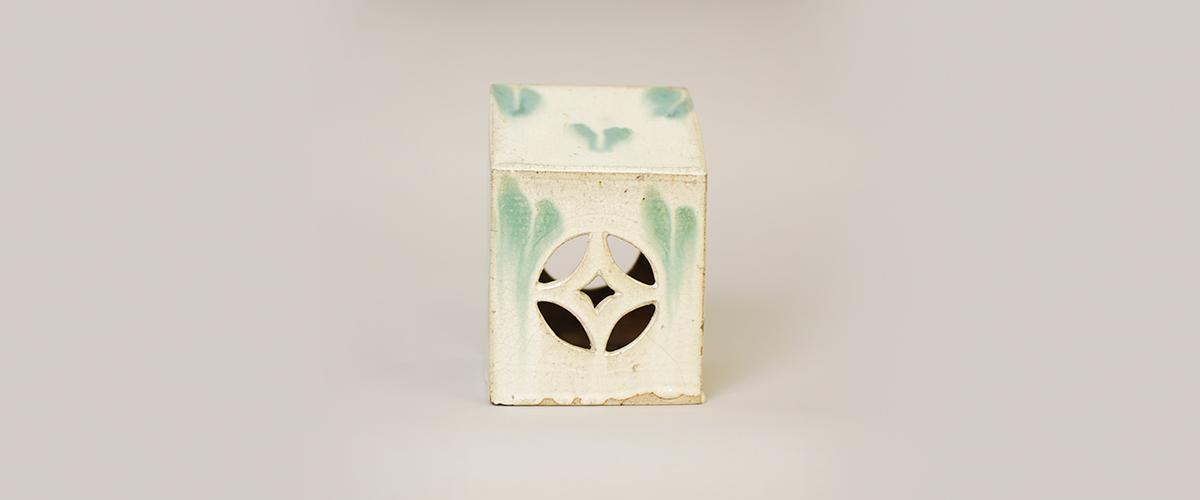 Dimensions:
5" W x 7" H x 5" D
Accession Number:
2019.2.22
An opium pillow is a ceramic device used as a headrest by people who smoked opium, an addictive drug. Opium is a narcotic that comes from poppy plants. It dulls the senses and relieves pain, but is also highly addictive. Opium use spiked in 18th-century China when Britain and other Western countries traded the drug.
At that time, opium was grown on plantations in India and exported by European traders, who then sold the drug to people across China. Smoking opium became very popular there, and people of all social classes opened, operated, or visited businesses where they could use the drug. These opium dens stocked the drug and tools to use it, like pipes. Because opium is a depressant, people who smoke it feel drowsy and prefer a dark place to lie down or recline. Fabric pillows, blankets, and heavy curtains typically filled these comfortable spaces, but customers sometimes used ceramic or wooden pillows like this one to rest their heads.
Chinese craftspeople first made ceramic pillows thousands of years ago. Beautifully decorated pillows date back to China's earliest dynasties and feature culturally significant symbols, poetry, and intricate designs. Many are hollow and have holes so people can store personal or valuable items inside. In opium dens, customers would put their valuables inside the pillow, push the side with the opening against a wall, and lay their head against its surface. This posture secured their possessions inside as they used opium. The pillow's exterior was cool to the touch and felt refreshing in hot, humid climates.
By the 19th century, opium addiction spread across China as more and more people used the drug. The Chinese government took action when upper class citizens, leaders, and business owners struggled to perform their duties. Government officials seized and destroyed more than a ton of opium, angering European, especially British, traders. China's attempt to end the opium trade sparked two wars with Britain and other trading nations, the first in 1839 and the second in 1856. The Qing dynasty lost both conflicts and, as a result, lost control over the trade. As Britain and other European countries, like France, sold more opium around the world, addiction and opium dens spread. So, too, did the use of ceramic opium pillows.
Click here to view this artifact's episode of "Stories from the Collection," a monthly video series on the DEA Museum's most exciting objects.