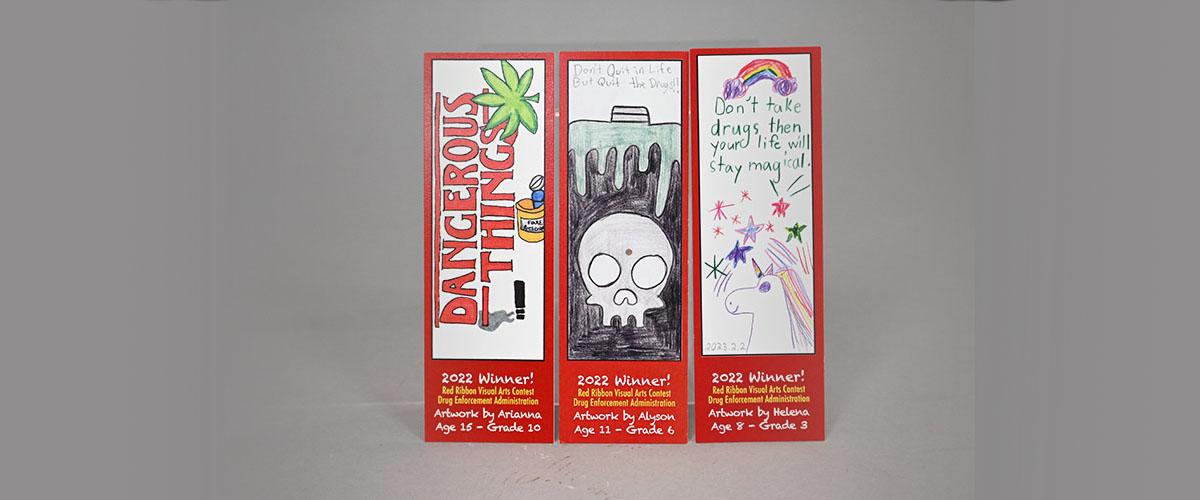 Accession Number:
2023.2.8 / 2023.2.4 / 2023.2.1
Every year in October, Red Ribbon Week honors the life and sacrifice of DEA Special Agent Enrique (Kiki) Camarena by inspiring people of all ages to live drug-free. Kiki joined DEA in 1974 and was eventually stationed in Guadalajara, Mexico. For more than four years, Kiki remained on the trail of the country's biggest marijuana and cocaine traffickers. In early 1985, he nearly unlocked a multi-billion-dollar drug pipeline, but before he could expose it, he was kidnapped, tortured, and murdered by drug traffickers.
The movement quickly gained momentum. In 1985, club members presented the "Camarena Club Proclamation" to then First Lady Nancy Reagan, bringing their work national attention. Later that summer, parent groups in California, Illinois, and Virginia promoted the wearing of red ribbons nationwide in late October.
In 1988, the National Family Partnership formalized the campaign, with President Ronald Reagan and Mrs. Reagan serving as honorary chairpersons. Today, Red Ribbon Week is an 8-day celebration with engaging drug education programs, prevention activities, and contests. It reaches millions of young people and adults across the United States.
Here at DEA, employees enjoy judging a bookmark and poster contest sponsored by the agency's Community Outreach and Prevention Support Section. Every year, children of employees submit their artwork, and the winning entries are recognized at DEA's National Red Ribbon Rally at DEA Headquarters. Some are even displayed at the Museum.
Click here to view this artifact's episode of "Stories from the Collection," a monthly video series on the DEA Museum's most exciting objects.