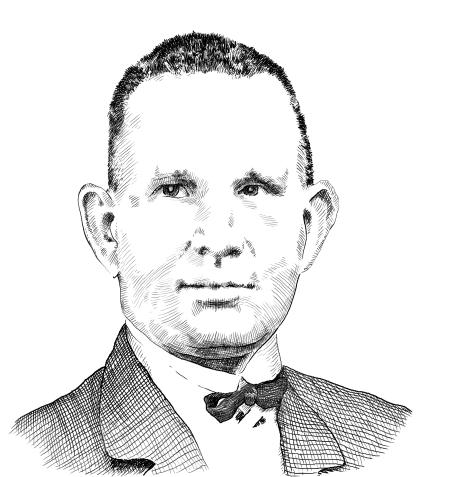 Andrew P. Sanderson
Agent
November 20, 1890 - September 23, 1944
Agent Andrew P. Sanderson of the U.S. Department of the Treasury, Federal Bureau of Narcotics in Denver, Colorado, was killed on September 23, 1944, when a tire blowout caused his official government vehicle to overturn. He was 53 years of age at the time of his death.
On September 9, 1944, the Commissioner of Narcotics requested that Agent Sanderson assist the U.S. Customs Service in a border opium smuggling investigation. When the accident occurred, Customs Agent Benjamin S. White and Agent Sanderson were en route to El Paso, Texas, after returning from California.
Agent Sanderson, a narcotics agent for 19 years, was born in Greece and became a naturalized citizen of the United States. He joined the Department of the Treasury, Bureau of Internal Revenue as a narcotic agent on March 24, 1926, in Minneapolis, Minnesota. In 1926, he transferred to the Kansas City, Missouri, Division of the Bureau of Narcotics until his assignment to Dallas, Texas, in 1940. In 1943, Agent Sanderson was transferred to the Denver, Colorado, office.
Prior to joining the federal service, Sanderson was a criminal investigator in Montezuma, Iowa, from 1923 to 1924. Subsequently, he was a vault watchman with the Wisconsin Trust Company in Milwaukee, Wisconsin, from 1924 to 1925, and an operator with American Telephone and Telegraph Company from 1925 to 1926.
Agent Sanderson was proficient in Greek as well as an accomplished fingerprint classifier specialist, having received a degree from the Foreign Print School. Agent Sanderson was survived by his wife, Olga Bertha.
Ironically, Agent Sanderson was supervised by District Supervisor Anker M. Bangs, who would be killed in the line of duty six years and one day later, on September 24, 1950.