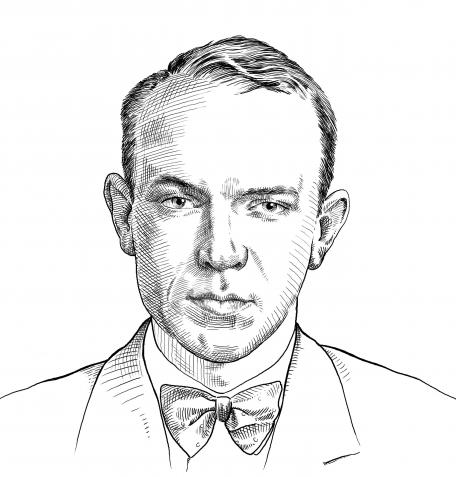 John W. Crozier
Agent
June 18, 1898 - November 16, 1934
Agent John W. Crozier of the Federal Bureau of Narcotics died from injuries received in an automobile accident. He was en route to Jacksonville, Florida, after attending federal court in Savannah, Georgia, when his official government vehicle collided with an unlit tractor-trailer that was obstructing the Atlantic Coastal Highway outside of Savannah. A load of cordwood on the trailer crashed through the top of the car, fracturing his skull. He was 36 years of age at the time of his death.
Agent Crozier was a registered pharmacist in Georgia and Florida whose formal education included a Doctor of Philosophy degree. Prior to becoming a federal agent with the Treasury Department, he was employed with the Lane Drug Company in Atlanta, Georgia. From 1918 to 1919, Crozier served in the U.S. Army Medical Corps. From 1925 to 1926, he worked in the General Delivery Office of the U.S. Post Office Department in Palmetto, Florida. Agent Crozier was sworn in as a narcotics inspector on April 8, 1929, beginning his career in Jacksonville, Florida. He was also a member of the Masons and the American Legion.
Agent Crozier was a native of Fort Gaines, Georgia, and resided in Atlanta at the time of his death. He was survived by his wife, Annie Willie; one brother, R.T. Crozier, Jr.; and his father, Dr. R.T. Crozier, a prominent physician in Fort Gaines.