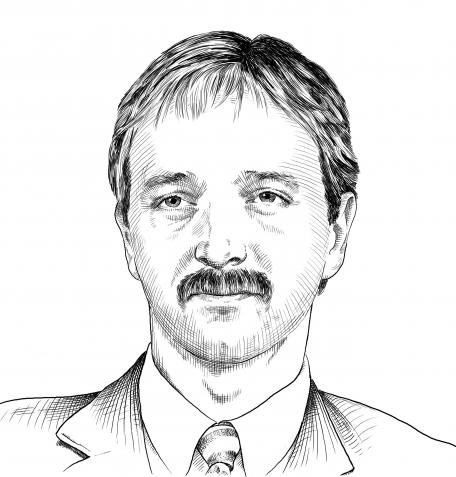 Rickie C. Finley
Special Agent
September 19, 1952 - May 20, 1989
Drug Enforcement Administration Special Agent Rickie C. Finley was killed on May 20, 1989, in a plane crash as he was returning from a jungle operation to a base camp in Lima, Peru. He was 36 years of age at the time of his death.
For almost seven years, Special Agent Finley had proudly served as a North Little Rock, Arkansas, police officer after graduating from Arkansas State University. Rick Finley had a friendly, outgoing personality that endeared him to all who knew him. In 1984, he became a DEA special agent and was assigned to Detroit, Michigan. He worked on a variety of cases and established himself as a methodical criminal investigator. Special Agent Finley was the case agent on a $5.4 million cash seizure, the largest in Michigan history.
During his five years with DEA, Special Agent Finley received two Sustained Superior Performance Awards in July 1987 for his work with the Detroit Field Division and again in August 1988 for his work with Operation Snowcap, a cocaine suppression program in Peru.
He volunteered for Operation Snowcap in 1988 and again in 1989. During his second Snowcap tour on May 20, 1989, after a day of field operations, he was scheduled to return to base camp on a plane that had a pressurized cabin. He gave his seat on that plane to another agent who had ear problems and took his place on another aircraft. Special Agent Finley's plane crashed into the side of a mountain 65 miles from base camp in Tingo Maria, Peru.
The DEA office building in Detroit is named in his honor. An annual barbecue and golf tournament are held in his memory, with all proceeds going to charity. He was survived by his parents, Drexel and Grace, and his sister, Sheila.