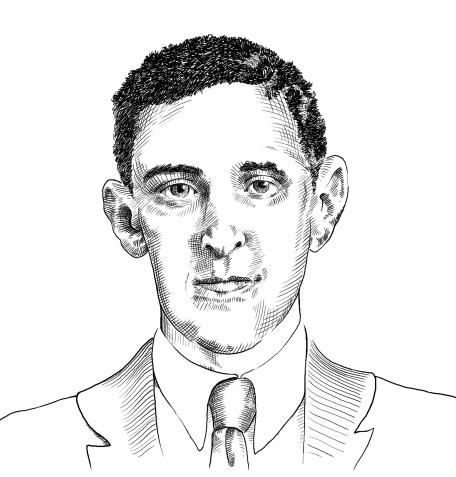 Stafford E. Beckett
Agent
February 21, 1890 - March 21, 1921
Stafford E. Beckett, an agent with the U.S. Department of the Treasury, Bureau of Internal Revenue, Border Department, was killed along with his partner, Agent Charles A. Wood, as they attempted to execute a search warrant on whiskey smugglers at the Shearman Ranch in El Paso, Texas, near the U.S. – Mexico border. Following a lead that 23 cases of liquor were to be sent across the Mexican border, federal prohibition agents organized a raid during which the agents were killed. He was 31 years of age at the time of his death.
Local newspapers reported that in the two weeks before this incident there had been seven armed fights between federal agents and border smugglers. The day before his death, Agent Beckett had killed a suspected Mexican bootlegger whose funeral drew a very large crowd. Agent Beckett had several years of federal service but had been a federal prohibition agent in the Border Department for only one year. He had an excellent reputation as a law enforcement officer, receiving an official testimonial for meritorious service from Secretary of Labor William B. Wilson one week before his death.
Agent Beckett, a Nebraska native, began his federal service in March 1916 as a temporary mounted watchman in El Paso, Texas, with the United States Immigration Service, which at the time was part of the Department of Labor. He and others were hired to deal with the spread of typhus along the border. Agent Beckett was cited as one of the best mounted watchmen in the service. He was promoted to immigrant inspector in December 1918. Previously he had served in the Texas Rangers with Company B in Brownsville, Texas, and in Laredo territory. Agent Beckett, who made his home in El Paso, Texas, was survived by his wife of 10 years, Rose Arfsten Beckett; son, Robert; daughter, Dorothy; and his parents, Mr. and Mrs. Williard F. Beckett.