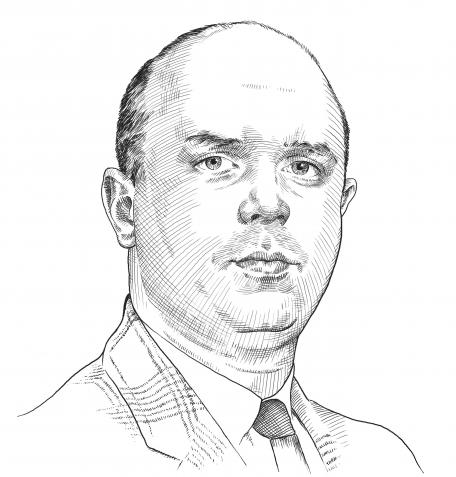 Thomas J. Devine
Special Agent
November 05, 1941 - September 25, 1982
Drug Enforcement Administration Special Agent Thomas J. Devine, a group supervisor at the Newark Field Division, died on September 25, 1982, in Passaic, New Jersey, of complications from gunshot wounds he received on October 12, 1972, during an undercover investigation in New York City. He was 40 years of age at the time of his death.
Prior to joining DEA, Special Agent Devine served with the Marine Corps Military Police, worked in the New York City area as a security officer for diamond merchants, and as an investigator for major law firms and corporations. In 1967, Devine joined the Federal Bureau of Narcotics as a narcotics agent and became a special agent in 1968 when FBN became the Bureau of Narcotics and Dangerous Drugs. Special Agent Devine was promoted to group supervisor at the BNDD New York Regional Office in April 1972.
On October 12, 1972, Group Supervisor Devine was in charge of an undercover operation that took place in a hotel on the west side of Manhattan, using Special Agent Frank Tummillo in the undercover role. Special Agent Tummillo had just completed negotiations with the traffickers to purchase 10 kilograms of cocaine. As part of the deal, Tummillo showed the traffickers $160,000 he was planning to use to purchase the cocaine. After the two traffickers left the hotel room to allegedly get the cocaine, Special Agent Tummillo left the hotel room to meet with his fellow agents. He was ambushed by the traffickers and forced back into the room at gunpoint. One trafficker searched for the money while the other held Agent Tummillo hostage.
Unaware of Agent Tummillo's situation, Group Supervisor Devine entered the hotel room and encountered the armed traffickers. Devine struggled with one of the gunmen and was shot. The second trafficker abruptly shot and killed Special Agent Tummillo. Surveillance agents killed the two traffickers as they tried to escape. Agent Devine was paralyzed as a result of his wounds.
Confined to a wheelchair by his injury, he continued to work for the next 10 years despite several illnesses and operations. In October 1974 he was promoted to group supervisor for Intelligence/Tactical Support at the New York Regional Office. He transferred to the Newark Office in October 1978 and remained on active duty until the day he died. Special Agent Devine was awarded the Hank L. Manfredi award by President Nixon in 1973 in honor of his extraordinary contributions to law enforcement. He was survived by his wife, Jean, and two sons, Thomas, Jr., and Michael.
Special Agent Devine was part of a law enforcement family. His father, William Devine, and his uncle, Thomas Devine, were both detectives in the New York City Police Department.