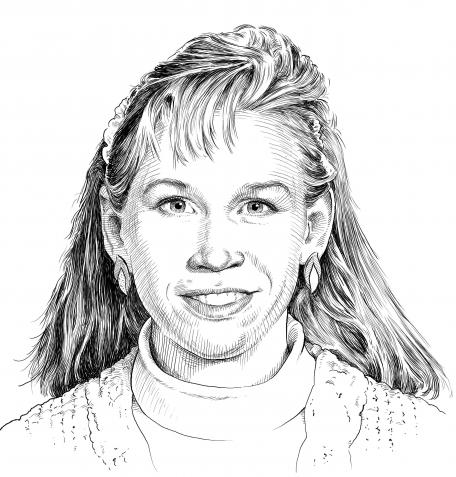 Becky L. Dwojeski
Special Agent
June 23, 1959 - October 21, 1993
After graduating from the University of Maryland with a bachelor's degree in law enforcement, Special Agent Becky Dwojeski joined the Federal Bureau of Investigation for a brief time in an administrative position. She fulfilled a lifelong dream to be a federal agent when she joined DEA in March 1981.
Special Agent Dwojeski was initially assigned to the Newark, New Jersey Field Division, a tough challenge for any DEA agent, let alone a recent college graduate. Self-reliant, determined, hard-working, and liking nothing better than a challenge, Special Agent Dwojeski soon developed into a first-rate agent. She was quickly recognized for her contributions to numerous major investigations. Newark's cases targeted the biggest and most dangerous criminal organizations including traditional mob families from New York and Newark and new organizations from South America.
While in Newark, she was recognized for her participation in the Southern Comfort and Vanegas investigations. Because Special Agent Dwojeski embodied the best qualities that DEA sought in new agents, she also served as a special agent recruiter.
In February 1991, Special Agent Dwojeski was transferred to the Office of Training and later to International Training. She coordinated one of the first training teams to teach in China and also taught in Mexico, Argentina, Guatemala, and Ecuador.
Tragically, on October 21, 1993, Becky lost her life in an automobile accident on the Quantico Marine Corps Base when a logging truck ran her off the road and lost its load of timber on top of her vehicle. She was 34 years of age at the time of her death.
Special Agent Dwojeski was survived by her parents, Leo Dwojeski and Rosemary Goloway. A scholarship fund was established in her honor at her alma mater, Kenwood High School in Baltimore County, Maryland.