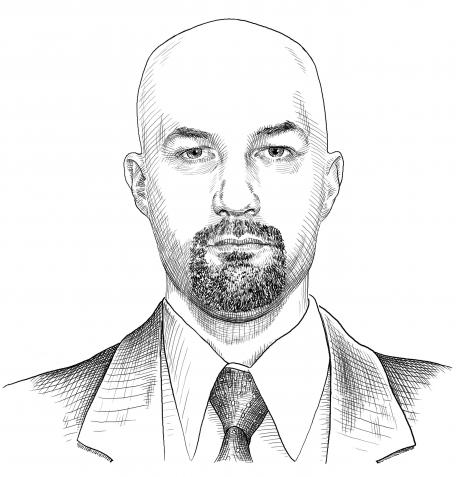 Forrest N. Leamon
Special Agent
November 21, 1971 - October 26, 2009
Drug Enforcement Administration Special Agent Forrest N. Leamon was killed on October 26, 2009, when the U.S. military helicopter he was in crashed while returning from a joint counter-narcotics mission in western Afghanistan. Special Agent Leamon was a member of DEA's foreign-deployed Advisory and Support Team Echo, assigned to Afghanistan. He was 37 years of age at the time of his death.
Special Agent Leamon grew up in Ukiah, California. He graduated in 1999 from the University of Maryland with a bachelor's degree in computer studies. Special Agent Leamon served in the United States Navy as a cryptologic technician for nine years. He joined DEA in 2002 and was assigned to the Washington, D.C. Field Division. In 2003, he was transferred to the El Paso, Texas Field Division and played a major role in several significant international enforcement operations against Mexico-based drug trafficking organizations. Special Agent Leamon volunteered to serve as a member of DEA's newly-formed FAST Team, serving multiple tours of duty in Afghanistan.
Special Agent Leamon was survived by his wife, Ana Lopez; their unborn son, Luke; his parents, Sue and Richard; and his sister, Heather.