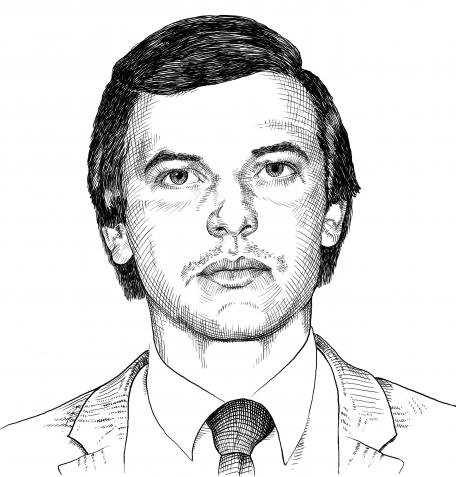 Frank Tummillo
Special Agent
January 03, 1947 - October 12, 1972
Special Agent Frank Tummillo, of the Bureau of Narcotics and Dangerous Drugs, was killed during an undercover operation in New York City on October 12, 1972. He was 25 years of age at the time of his death.
Assigned to the New York Regional office, Special Agent Tummillo and his colleagues were conducting an undercover operation in a hotel room on Manhattan's West Side. He had just completed negotiations with traffickers to purchase 10 kilograms of cocaine. As part of the deal, Special Agent Tummillo showed the traffickers the $160,000 he was planning to use to purchase the cocaine.
After the two traffickers left the hotel room to allegedly get the cocaine, Special Agent Tummillo left the hotel room to meet with his fellow agents. He was ambushed by the traffickers and forced back into the room at gunpoint. One trafficker searched for the money while the other held Agent Tummillo hostage. Unaware of Agent Tummillo's situation, Group Supervisor Thomas Devine entered the hotel room and encountered the armed traffickers. Devine struggled with one of the gunmen and was shot. The second trafficker abruptly shot and killed Special Agent Tummillo. Surveillance agents killed the two traffickers as they tried to escape. Agent Devine was paralyzed as a result of his wounds and died 10 years later from complications.
Special Agent Tummillo graduated from Saint Francis College in Loretto, Pennsylvania, in 1968. During his four years with BNDD, he earned a reputation as a natural undercover agent in investigations involving major organized crime figures. He was also admired for his ability to present case details in court. Three days after Special Agent Tummillo's death, President Richard M. Nixon acknowledged him in his weekly radio address, stating, "I met Frank Tummillo last February... at the White House. He was a fine young man—alert, dedicated, selfless." Both Agents Tummillo and Devine were given BNDD's highest honor, the Henry L. Manfredi Award, for their sacrifice and dedication to duty.
Special Agent Tummillo was to be married exactly one month after his death. He was survived by his parents, Samuel and Clara Tummillo; two sisters, Mary Ann Tummillo and Concetta Fletcher; and his fiancée, Carla Starita. In a letter to BNDD Director John E. Ingersoll, Samuel Tummillo wrote, "Please believe me Mr. Ingersoll when I say that you lead a fine, dedicated group of men; and they were most comforting to my wife and me in the past few weeks. We are very proud that Frank was one of them."