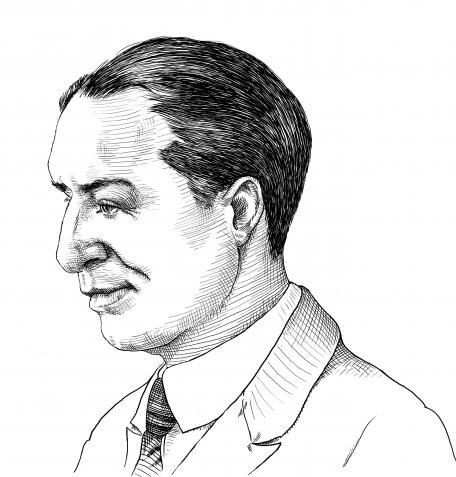 Louis L. Marks
Agent
September 04, 1879 - October 24, 1924
Federal Narcotics Inspector Louis L. Marks of the Department of the Treasury, Bureau of Internal Revenue, Prohibition Service died of internal injuries from a bus accident near Monroe, Georgia, on October 24, 1924. Inspector Marks was en route to Athens, Georgia, on official business when the accident occurred. He was 45 years of age at the time of his death.
Inspector Marks, a native of Cincinnati, Ohio, had a bachelor's degree in law and was employed by the Cincinnati Enquirer as a reporter for three years. Inspector Marks took the oath of office on July 18, 1921, in Tampa, Florida, and served in the Minneapolis, Minnesota Division. On May 15, 1922, he was assigned to Atlanta, Georgia. After receiving a promotion in March 1924, his supervisor remarked that he was a good buyer, an excellent witness in court, had good knowledge of the law and regulations, and wrote very good reports.
In July 1924, Inspector Marks was ordered to Washington, D.C., by Levi G. Nutt, Deputy Commissioner of Prohibition in Charge of Narcotics, for a special assignment lasting several weeks. Inspector Marks traveled widely both in an official capacity and privately. Inspector Marks was survived by his wife of just over a year, Jessie Setzer; two sisters, Lillian Marks Harteveld and Edna Marks Shackelford; and one brother, Henry A. Marks.