DEA on the Land
People have traded drugs across land for centuries. Since its establishment, DEA has targeted modern trafficking routes with sophisticated operations, technology, and logistical support.
Ancient History
Since the earliest days of trade and interstate commerce, substances and medicines touted as mind-altering have been exchanged between populations. Opium and hashish are products that have been traded since 3,400 B.C. between the Sumerians and the Assyrians. The ancient goddess of opium was a prominent figure in Greece in the 14th century B.C. With the trade of these goods came the creation of trading routes that often spanned continents.
The establishment of European colonies and the immigration of millions of people into North America in the 17th and 18th centuries also brought the creation of trading routes that are still followed in many cases by modern drug trafficking routes.
In addition to the trafficking of drugs into and within this country, different drugs have taken hold in different urban and rural settings across the U.S. Methamphetamine has long been a problem in rural middle America, while heroin and crack have devastated inner cities. Ecstasy and other predatory drugs, relatively new phenomena in drug misuse, have taken root in well-off suburban communities. One constant in the struggle against these drugs has been the need to target their elimination as misused substances across the land.
Smuggling Drugs in Trucks
Smugglers use trucks of all shapes and sizes to move illegal drugs around the world. This man was stopped in Thailand in 1972 with 49 kilos of opium, weapons, and ammunition stashed in the back of his truck. DEA works with law enforcement in foreign countries to identify and stop drug traffickers before they bring their supplies to the U.S.
At home, DEA agents often find drugs hidden in unsuspecting vehicles. In 2003, agents discovered a large load of drugs crammed into a Detroit garbage truck bound for a landfill. The illicit substances were packed in black bags and mingled in with the garbage.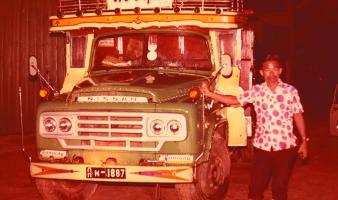 A Thai driver and his smuggling vehicle.
Cleaning Up Meth Laboratories
DEA regularly conducts training sessions for federal, state, and local police in the investigation of meth labs around the country. Self-contained breathing suits like these are mandatory equipment to ensure the safety of the investigator.
Clandestine laboratories in California and Mexico are the primary sources of supply for methamphetamine available in the United States. At the distribution level, prices range from $3,500 per pound in parts of California and Texas to $21,000 per pound in southeastern and northeastern regions of the country. Retail prices range from $400 to $3,000 per ounce.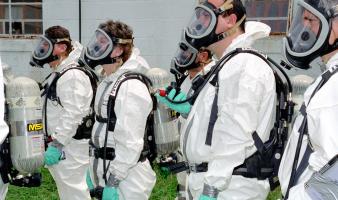 Agents in meth cleanup gear. 
Supporting a Racing Habit
Raced in many NHRA-sponsored events, this dragster was purchased and operated by Austin, Texas-based drug trafficker Joe Fuentes with money made from smuggling cocaine and marijuana throughout the state. The dragster was seized in March 2001 after an investigation of the trafficking group that was responsible for the distribution of multi-ton quantities of cocaine and marijuana since 1999.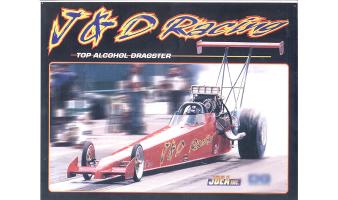 A dragster operated by Joe Fuentes. 
Jungle Operations
From 1987 to 1995, DEA agents were dispatched to the jungles of Peru and Bolivia to work with local authorities to destroy cocaine-producing laboratories deep in South America. More than 250 agents were assigned to Operation Snowcap. Special training and equipment were required for these unique land operations.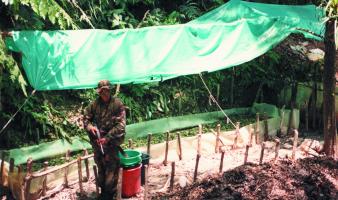 DEA agent in a Peruvian jungle. 
Drug Trafficking at U.S. Borders
Drug traffickers use the thousands of miles of border between the United States, Mexico, and Canada to bring many tons of illegal drugs into this country. Devices like this one are setup at major border crossings to X-ray vehicles before they enter.